WHO IS ELIGIBLE?

Residents of Worcester County, or

WCPA Members in good standing,  or

Students or employees of institutions within Worcester County 

First Place winners of previous WCPA annual poetry contests are not eligible.

ENTRY FEE:

THERE IS NO ENTRY FEE FOR WCPA MEMBERS.

Make check or money order payable to: Worcester County Poetry Association.

Contest fees are waived if you join the WCPA or renew your membership with your entry:


  - $30 Individual Membership

  - $12 Student/Senior/Low Income Membership      
Visit the membership page for more information and  membership categories.  We now have an online membership store so becoming a member only takes a few clicks.

Worcester County Poetry Association

Established 1971

The WCPA Annual Poetry Contest:  The Frank O'Hara Prize

Worcester County Poetry Association / PO Box 804, Worcester, MA 01613 / 508-797-4770 / wcpaboard@yahoo.com
JUDGING & AWARDS:

First Place: $100 – Second Place: $50 – Third Place: $25

Winning poems will be published in The Worcester Review, after which all rights revert to the poet.

Contest winners will be announced in June 2020.

Winners' Reading & Award Reception to be held September 2020.

Submissions will not be returned.  Entrants who wish to be notified of contest results must enclose a self-addressed, stamped envelope with their entry.

The WCPA Poetry Contest does not pre-select poems: all entries are seen by the contest judge.

ADDITIONAL INFORMATION:

Support WCPA

RENEW YOUR MEMBERSHIP

Wondering when your WCPA Membership expires?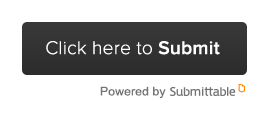 CONTEST GUIDELINES:

Poems must be the original work of the entrant, in English, and must not be previously published.

Submit no more than THREE (3) poems in any form. 

Manuscripts must not be stapled or attached in any way.

Poems must be printed on 8 1/2" x 11" white paper.

Do not put your name on the individual poems. 

Include a cover sheet with your name, address, telephone number, and the title of each poem.

Mail submissions to WCPA Poetry Contest,               PO Box 804, Worcester, MA 01613

Email submissions will not be accepted.  The only way to submit electronically is by visiting  our Submittable page.  There is an additional fee to submit electronically even if you are a member of the WCPA.

Doug Holder is the founder of the Ibbetson Street Press of Somerville, MA. He teaches creative writing at Endicott College, and College Writing at Bunker Hill Community College. Holder's work, both poetry and prose, have appeared in Rattle, Sahara, Cafe Review, Woven Tale Press, The Boston Globe, Poetry Quarterly, Toronto Quarterly, Boston Literary Magazine, and many other publications. He is also the winner of the Allen Ginsberg Award from Newton Writing and Publishing Center in 2015.

Submissions must be submitted or postmarked by Wednesday, April 1, 2020.